WHO MAKES QAGGIAVUUT WHAT IT IS?
Membership: YOU make up the Qaggiavuut Society. Anyone can join our Society, and the only requirement is that you support the Qaggiavuut goal to strengthen Nunavut performing artists and advocate for Qaggiq, a Nunavut Performing Arts and Cultural Learning space.
Qaggiavuut Staff: Ellen Hamilton (Executive Director), Annie Petaulassie (Elders Liaison), Jennie Soucie (Administration Manager), Laakkuluk Williamson Bathory (Artistic Director Theatre)
Phone: 867-979-6485
Email: contact@qaggiavuut.com
Ellen's Cell: 867-222-5270
Ellen's Email: ellen@qaggiavuut.com
2016-2017 Board: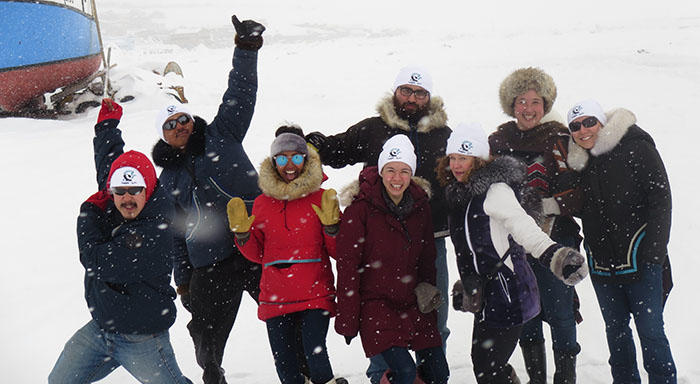 Congratulations to these leaders in the Nunavut performing arts! Qaggiavuut!