After Qaggiavuut's Summit at the SAW Gallery in Ottawa, ON, we brought our Māori attendees up to Iqaluit!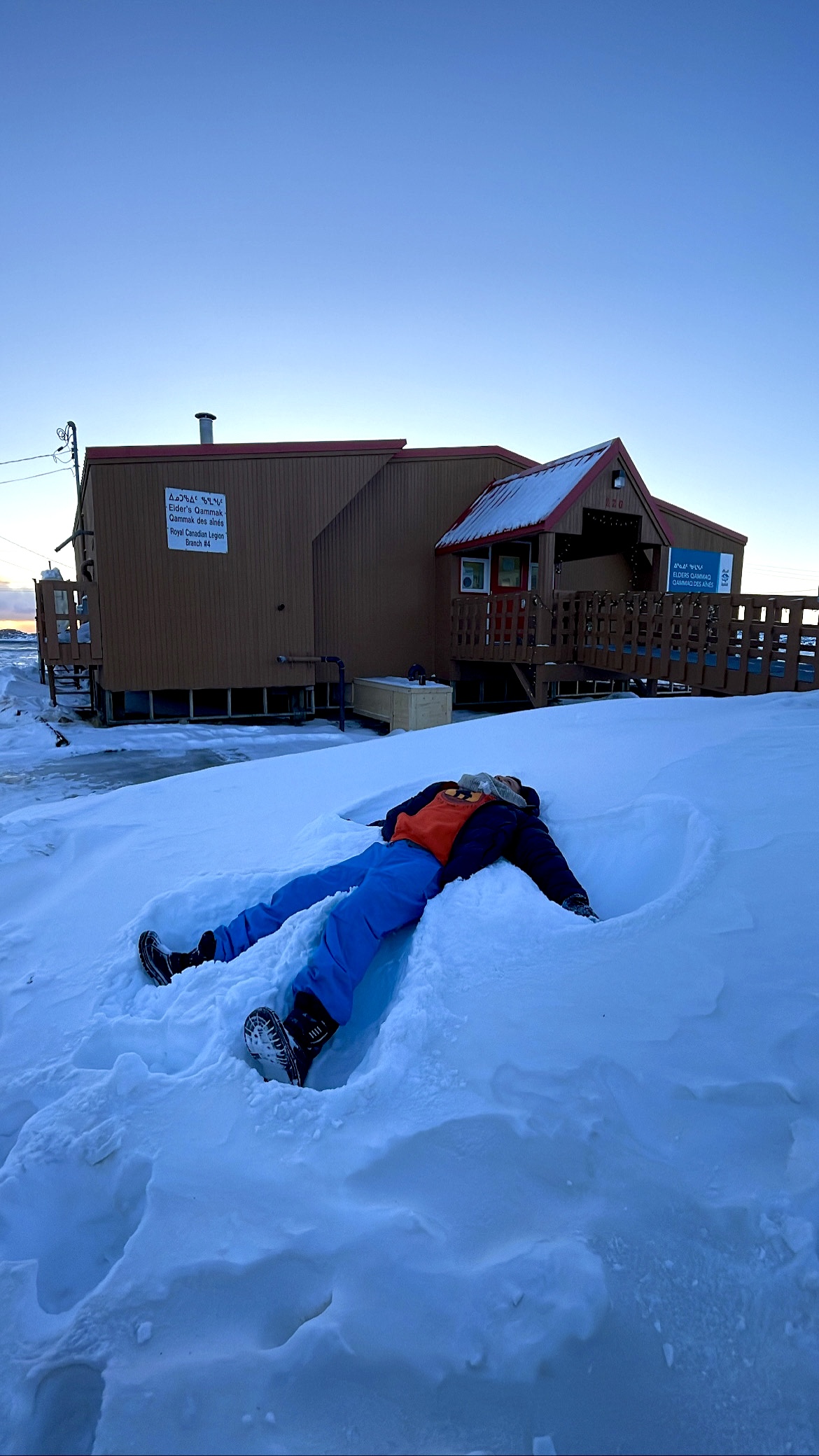 The youngest, Manna, loved the snow and wouldn't stop making snow angels wherever he went! 
We brought our Maori friends to Inuksuk High School where they performed for students and spent time with the school's Inuksuk Drum Dancers.
"Their time spent with us was very special; students were motivated to participate in collaborating with the Maori Dancers and were noticeably changed by the experience." - Mary Piercy-Lewis, Music Teacher at Inuksuk High School 
They then visited the Elders' Qammaq, where they performed and spent time with the elders and shared a meal of country food. 
The next day the group went to Nunavut Arctic College's Nunatta Campus to perform for students and the public. 
Qujannamiik to everyone in Iqaluit for welcoming our Maori friends, we hope to continue this amazing connection for years to come!