LET'S BUILD A QAGGIQ! BE PART OF OUR FEASIBILITY STUDY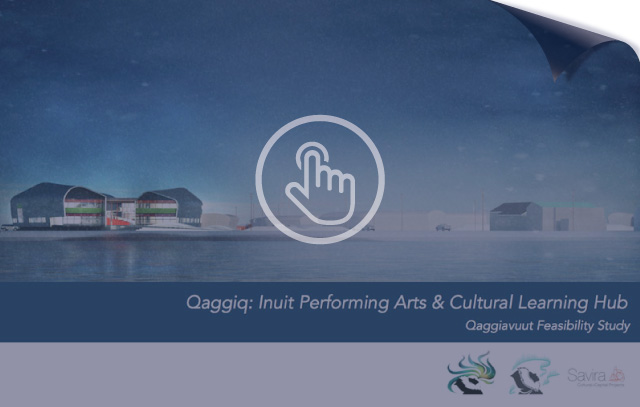 Earlier this year Qaggiavuut received federal funding to lead a feasibility study into the Qaggiq: Inuit Performing Arts & Cultural Learning Hub. Following a successful RFP, we are happily working with Savira Capital & Cultural Projects to guide us in this important step forward to building the Qaggiq. Our online deck (above) outlines the Feasibility Study process and outcomes to date. 
What are your ideas for Qaggiq?
Get involved! What does Qaggiq mean to you? Share your ideas using the form below and they will be shared here on this page and on Qaggiavuut's Instagram.
Other ways to get involved:
Since launching our fundraising campaign to build a Qaggiq in 2017, Qaggiavuut has: 
Raised over $500,000 in private donations 
Continued consultations with Inuit artists, elders, and stakeholders that have been ongoing since 2009
Obtained preliminary drawings of the Qaggiq from Diamond Schmitt Architects 
Developed a business plan by Colliers Project Management 
Issued an RFP for a feasibility study into the Qaggiq Hub and selected Savira Cultural & Capital Projects